How Can I Protect Myself and My Family?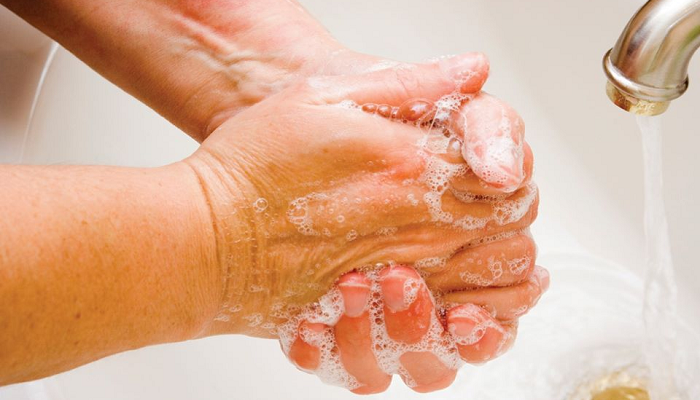 ---
Wash your hands often with soap and water for at least 20 seconds or use alcohol-based hand sanitizer when hands are not visibly dirty.
Cough into your sleeve or elbow, or sneeze into a tissue, and encourage others to do the same.
Wash your hands after handling nose and throat secretions (e.g. after throwing out used facial tissues).
Avoid touching your face and clean hands before touching eyes, nose or mouth.
Clean and disinfect surfaces, especially those that are high-touch areas.
Sanitize your dishes and utensils after use, either by running them through a dishwasher or using a bleach solution.
Do not share water bottles, straws, eating utensils, cigarettes, toothbrushes, toys or anything else that has been in contact with saliva, nose or throat secretions.
Avoid close contact with others that are sick. Maintain at least a 2 metre (6.5 feet) distance between yourself and anyone who is coughing or sneezing.
If you are sick, stay at home and keep yourself away from others.
Avoid close contact with anyone showing symptoms of respiratory illness such as coughing and sneezing.
If you are sick and must visit a health care provider, call ahead or tell them right away when you arrive that you have a respiratory illness and wear a mask while waiting to be seen.
If you have recently travelled, please self-isolate for 14days even without symptoms and reach out in the following order for support:
If you have concerns about your health or questions about COVID-19, please contact Public Health at (705) 743-1000 x401 or email at covid19@peterboroughpublichealth.ca
After hours you can call Telehealth toll-free at 1-866-797-0000
Do not call 911 unless you are experiencing a health emergency.
PLEASE DO NOT PRESENT TO THE OFFICE OR EMERGENCY WITHOUT CALLING AHEAD
This will allow the team to have a plan in place to reduce exposing others and spreading the virus