Our Team
We are an interdisciplinary team.  Nurses in this office work to their full scope, and fully utilize their knowledge, skills, and judgement to provide high quality, evidence-based and patient-centred care.
Dr Vanita Lokanathan, MDCM, CCFP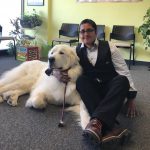 Vanita is a Family Physician/GP.
She was born in India and grew up in Montreal.  She obtained her medical degree from McGill University in 1993 and completed her Family Medicine Residency at Memorial University of Newfoundland in 1995.  She has practiced Family Medicine in Labrador; Haida Gwaii, BC; and since 2008 in Peterborough.  She sees people of all ages in her practice.  Dr. Lokanathan is a passionate advocate for underprivileged and marginalized people.  She believes in a collaborative, interprofessional, team-based approach with a patient-centred focus.  Dr. Lokanathan and her team have presented at national and international conferences on their work in chronic disease management, primary care for trans people, and improving access for patients by utilizing nurses to their full scope.  Dr. Lokanathan is married to Sheena Howard, and they have two sons, whose cheeky, smiling faces adorn the office walls.
Lindsay Chmarney, RN, BScN
Lindsay began her nursing career working in obstetrics and neonatal intensive care. With three years' experience, she then transitioned into primary care in a full scope nursing role with Dr. Lokanathan. Lindsay works collaboratively with patients to develop care plans for chronic and acute illness, as well as well baby, well child, and well woman visits. She is one of two COPD educators in the office, which includes smoking cessation and medication management. Lindsay lives in Peterborough with her partner Brad, their four children, and Doberman Pinscher Stella.
Sheena Howard BScN, RN, MA (c)
Sheena Howard is a full scope primary care RN who was born and raised in Peterborough, Ontario.  Sheena graduated from the Queen's University School of Nursing in 2003.  Upon graduation, she accepted a job on the isolated island archipelago of Haida Gwaii, BC as a Public Health/Primary Care Advanced Practice Nurse. Through a social justice lens, she worked with the Haida and non-Haida populations to increase their access to community health care, notably creating the first free Birth Control Clinic on the island and establishing group prenatal clinics which continue to be the best practice standard of care for rural prenatal patients in northern British Columbia.  After the birth of their first son, she and her wife moved back to Peterborough and she began working as full scope primary care RN, specializing in the primary care of families, Indigenous people, street involved youth and adults and the LGBTQ population with a specific focus on Transgender Health.   Sheena has presented locally, nationally and internationally on primary care nursing and nursing care of Transgender and Gender Diverse populations.  Sheena holds a Master of Arts in Leadership (Health Specialization) from Royal Roads University where her thesis "Inspiring positive change in the healthcare system through love-led leadership" was awarded 'with distinction'.  Sheena is the President of RNAO's Primary Care Nurses of Ontario (PCNO) Interest Group, former chair of the Association of Family Health Teams of Ontario's (AFHTO) Nursing Community of Practice, professor in the Rural and Remote Nursing and Patient Navigator Programs at Fleming College and is the co-founder of the Peterborough and County LGBTQ Task Force, the first of its kind in Canada.  In her personal time, Sheena satiates her curiosity and love of learning through reading both fiction and academic works. She is currently training for a triathlon and has been nominated for the RNAO Board of Directors; a precursor to a potential career in politics.
Brittany Murray, RN, BScN, IBCLC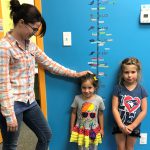 Brittany graduated from Trent BScN program in 2011. Worked at PRHC in the Neonatal Intensive Care Unit as well as Paediatric Outpatient clinic for the first 7 years as a Registered Nurse. Was involved in Neonatal Follow Up Program affiliated with the Five Counties Children Centre and was coordinator of the RSV program through the hospital for 2 years. Received certification as an Internationally Board-Certified Lactation Consultant in 2017. Has received certificates for Asthma education and Spirometry.  Married and mother of two little girls.
Rhonda Vanderwal
Rhonda worked in a Non-Profit Housing business office for 6 years then transitioned to a Medical Finance office. Rhonda has over 18 years of acquired knowledge and understanding of the workings of the Ministry of Health business procedures, while sustaining the drive to continuously learn and grow.  With a love of animals and people, Rhonda and her husband Mike share their therapy dog named Bear at the PRHC, and throughout the community to improve the day to those who cross their path.
Bear (Great Pyrenees) Resident Therapy Dog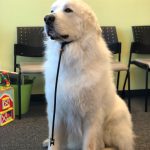 Bear is shared with the patients & staff of the office, PRHC and throughout the community.